Shopping Cart
Your Cart is Empty
There was an error with PayPal
Click here to try again
Thank you for your business!
You should be receiving an order confirmation from Paypal shortly.
Exit Shopping Cart
24 Hour Emergency Service 215-332-3000
Giving Estimates on new storefronts is common in this business. make sure every one is bidding on exactly what you want. In my past experience, I have seen customers get substandard work, and paying for top quality. here is an example of what to have to show your contractor, and decide on which kind of glass (insulated, tempered, ect. )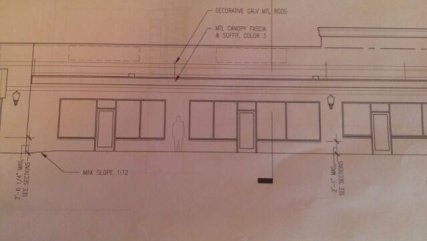 We at JD Glass & Door will supply you with a drawing, and details on what your getting
Glass
is an
amorphous
(non-
crystalline
) solid material that exhibits a
glass transition
, which is the reversible transition in amorphous materials (or in amorphous regions within semicrystalline materials) from a hard and relatively brittle state into a molten or rubber-like state. Glasses are typically
brittle
and can be optically
transparent
. The most familiar type of glass, used for centuries in
windows
and
drinking vessels
, is
soda-lime glass
, composed of about 75%
silica
(SiO) plus
sodium oxide
(NaO) from soda ash,
lime
(CaO), and several minor additives. Often, the term
glass
is used in a restricted sense to refer to this specific use.
From the 19th century, various types of fancy glass started to become significant branches of the
decorative arts
. Objects made out of glass include not only traditional objects such as vessels (
bowls
,
vases
,
bottles
, and other containers),
paperweights
,
marbles
,
beads
, but an endless range of sculpture and
installation art
as well. Colored glass is often used, though sometimes the glass is painted, innumerable examples exist of the use of stained glass.
In science, however, the term
glass
is usually defined in a much wider sense, including every solid that possesses a non-crystalline (i.e.
amorphous
) structure and that exhibits a
glass transition
when heated towards the liquid state. In this wider sense, glasses can be made of quite different classes of materials: metallic
alloys
, ionic melts,
aqueous solutions
, molecular liquids, and
polymers
. For many applications (
bottles
,
eyewear
) polymer glasses (
acrylic glass
,
polycarbonate
,
polyethylene terephthalate
) are a lighter alternative to traditional silica glasses
Today we at JD Glass Company are closing in on some exciting new clients. We look forward to show you the results from the new work . stay tuned in. thanks, Bruce
24 Hour Plate  Glass Repair 24/7 215-332-3000
/